Oct
26
Sat
2019
Autumn Series

@ Rock Creek Park
Oct 26 @ 2:00 pm – 3:30 pm
Lee Ordeman is offering a series of Shintaido classes this fall, beginning at 2 p.m. on Sept. 28 at Sixth Presbyterian Church, located at 16th and Kennedy Streets, NW, in Washington. This first class will be free.
Subsequent classes will be held nearby in Rock Creek Park, weather permitting at our usual field located at the extreme western end of Longfellow Street, NW, just two blocks from the church.
The Sept. 28 class at Sixth Presbyterian will be held in the church hall, entrance in the rear of the church. Street parking is readily available on Kennedy Street. Parking in the church lot is limited.
The Metro bus stops on 16th Street (at Kennedy) in front of the church. Another convenient stop is at 14th and Kennedy Streets. These stops are suitable for those coming to the outdoor location as well.
Details:
Sept. 28, 2 p.m. @ Sixth Presbyterian Church, 5413 16th St NW, Washington, DC 20011
Oct. 5, 2 p.m. @ Rock Creek Park (at west end of 1600 block of Longfellow St. NW)
Oct. 12, 2 p.m. @ Rock Creek Park (at west end of 1600 block of Longfellow St. NW)
Oct. 19, 2 p.m. @ Rock Creek Park (at west end of 1600 block of Longfellow St. NW)
Oct. 26, 2 p.m. @ Rock Creek Park (at west end of 1600 block of Longfellow St. NW)
A fee of $10 will be asked for each of the October classes. The class on Sept. 28 at Sixth Presbyterian is free.
If you intend to come, please let Lee know, so he can look forward to seeing you.
And please contact Lee if you have any questions or comments.
SHINTAIDO is an expressive and meditative movement art for wellness and integration of body, mind and spirit. The art draws upon holistic health and mindfulness practices from Japanese spiritual and martial traditions in ways that cultivate well being and connection to others and the earth. A class, or keiko, features body movement for fitness and flexibility, study of classical forms, partner practice, vocal work, and a little meditation. People of all ages and physical abilities are welcome. For more about Shintaido, go to www.shintaido.org.
INSTRUCTOR Lee Ordeman, MFA, has practiced Shintaido for more than 30 years. He studied directly under the art's several masters in the U.S. and Japan and has taught in Japan, Europe and the U.S. Lee has background in various movement and martial traditions and for five years was a member of the international contemporary dance company Kei Takei's Moving Earth.
Contact: leeordeman@gmail.com;  Tel. 443-676-9397
Nov
1
Fri
2019
European Shintaido College 2019

@ CREPS of REIMS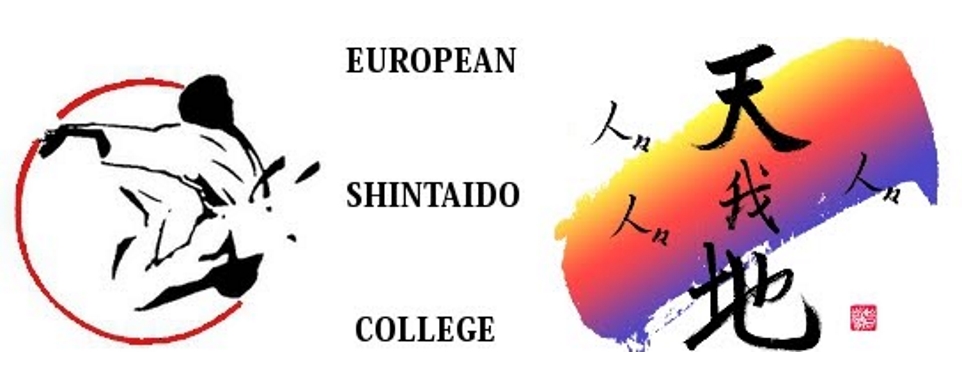 The European Shintaido College is having their 2019 gathering November 1-3 in Reims, France. The event is open to practitioners of all levels. The cost is 250 €.
You can save 30 € if you register by July 31!
Here is the welcome message from the website written by the Director of Instruction, Ula Chambers:
The wide field and the inner world of Shintaido.
​
Many years ago I was deeply impressed when reading in the Shintaido book "The body is a message of the universe", that Shintaido can be a transformational practice for people of all ages and abilities. "Simply try it and continue as long as possible – you will experience the invigorating power of Shintaido; you will feel a new force and energy rising inside you. You will discover a wealth of untapped talent and begin to develop your full range of potential and ability." YES! I had found a treasure!

Stepping into the dojo and beginning this lifelong keiko journey, has lead me to explore a wide field of Shintaido practice. I have been able to discover and rediscover the essence of Shintaido in different types of keiko as my body and the world around me has changed.

The realisation that the deep inner world of Shintaido is common to all of our practice, enables us to enjoy equally all the various paths and practices that Shintaido has to offer, whatever our stage of development. We studied this together in Tirrenia. Now, we can confidently take the essence and benefits of Shintaido and share them in simple ways inside and outside the dojo.

During the November event in Reims, I invite you to discover for yourselves the vastness of the Shintaido field and the depth of this inner world: find out how familiar Shintaido techniques can be presented in ways to enable people of different abilities to practice sincerely together; how listening deeply to our bodies can enhance our own personal practice and meet the needs of a changing body condition or environment. We will study the essence and deep philosophy of Shintaido in unexpected ways so that you can share Shintaido with your friends, family and co-workers; with younger or older people adapted to their ability and understanding.
​
A group of instructors, who have been working to develop alternative approaches to Shintaido will share the first fruits of their research with attendees. Come prepared to have your horizons expanded, to look far and feel deeply and to carry the treasure box of Shintaido into the dojo which is the world.

Ula Chambers
Nov
4
Wed
2020
International Shintaido Project 2020
The International Shintaido Project (ISP) is pleased to announce the 2020 quadrennial international gasshuku will be held near Kansai, Japan and Lake Biwa.
Biwako 2020 international gasshuku
Theme: "和気藹々/Waki Aiai".
和気藹々/Waki Aiai describes an atmosphere or a situation where a group of people gather and share joy, laughter, happiness and peace with open-hearts, and its vibrations spread into wider communities, fill and surround the earth and the universe.
和気/Waki literally means "energy of peace and harmony", and "藹々/Aiai" describes trees and plants growing and spreading their leaves vibrantly. The word also implies the importance of "co-existence" and "inter-dependency",not only amongst humans but also with animals, plants and the nature.
和気藹々/Waki Aiai reminds us of Fig. 9 of the famous picture "Jyugyuzu" (Ten Ox-herder Pictures].
The word "Ai" itself is a powerful "KOTODAMA/Word's Spirit" in Japanese, which means Love, Encounter, Communion, Inter-dependence, Indigo, etc.… If you just make the sound "Ai Ai Ya-!", you would naturally feel happier, lighter and open in spirit!
Wednesday, November 4th will be for the ITEC and ISP Board to arrive
Thursday, November 5th the ITEC and ISP Board will have keiko and meetings. Participants will arrive
Friday, November 6th will have exams in morning, an afternoon opening ceremony and keiko. In the evening there will be a general membership meeting.
Saturday, November 7th there will be a keiko in the morning and afternoon followed by a party in the evening.
Sunday, November 8th there will be a morning keiko and all will depart after lunch.