Releasing on January 5, 2022 – join our release party on January 4, 2022!
Our motivation to start a podcast
When Shintaido of America was founded in 1976, we set a few goals that we wanted to achieve. From supporting local groups, providing a high-quality educational environment for upcoming Shintaido instructors to spreading the knowledge of Shintaido in America.
Shintaido is a physical practice, the knowledge and understanding come through our bodies via movement. At the same time, Shintaido is a complex system of thoughts and values that can be approached intellectually.

In 2022, it is going to be exactly 40 years since Shintaido of America first published the English translation of the original book by Master Hiroyuki Aoki Shintaido – The body is a message of the universe. In this book, Master Aoki introduces Shintaido not only as a set of physical forms but also as a manifestation of human beings' relationship to the world.

This book highly influenced Shintaido's spread around the globe – practitioners who relied on their physical practice now had a chance to learn in more detail about the philosophical background of Shintaido and look for new ways to deepen their experience.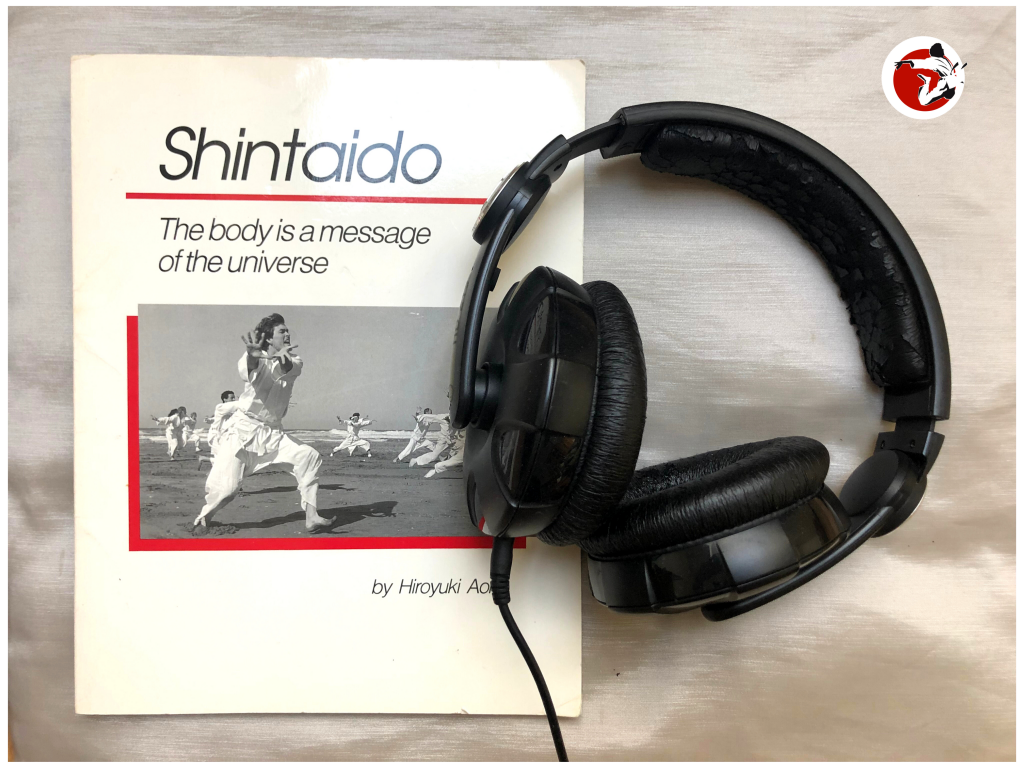 The old needs to be supported by the new

Relying on the original goal of Shintaido of America to spread the knowledge of Shintaido, we decided to go back to the roots and take a closer look at Master Aoki's book. But this time, in the form of an audio podcast series.

We are very excited to announce the release of the first podcast dedicated to Shintaido. And, we are going to devote the first season to reading Shintaido – The body is a message of the universe. In the 20-episode season, our narrator instructor, David Franklin will read the entire book divided into separate parts for better understanding. 

The first season is going to be released regularly throughout the year 2022 with the first episode published on January 5.
On January 5, 2022, you will be able to find the podcast on the majority of podcast applications, our website and our YouTube channel. On our website, you will find a page dedicated to the podcast where we will publish the episodes to list along with additional materials such as pictures, related articles and reflections.
Welcoming the podcast together on January 4

One does not release a podcast every day. We feel very close to our community and we wish to invite you to our release party of the podcast.

The release party is going to take place on January 4, 2022, via ZOOM and the program is more than exciting!
🔴 We will introduce you to the producing team who is behind the podcast creation, our president Connie Borden is going to speak in more detail about our motivation to start a project like this.

🔴 Our special guests HF Ito sensei, Masashi Minagawa sensei and other important figures of Shintaido will talk about their relationship to the original text as well as about how the podcast can help us to reflect on Shintaido from new perspectives.

🔴 Those of you who decide to join us will also have the unique opportunity to listen to a short excerpt from the podcast. You will be the first public audience of our podcast!

🔴 And together, we will make a toast to welcome the podcast.

Save the Date, January 4, 2022, and join our online release party. Let us know about your presence in our Facebook event and feel free to invite your friends. If you prefer to skip social media, we will be more than happy if you will share this article or simply tell your friends about it.
We can accept up to 100 participants to the ZOOM call so make sure to be on time. For those of you who might not find a place at the release party or simply wish to participate from a distance, the whole party is going to be live-streamed on our YouTube channel, shared on our Facebook and then uploaded to our YouTube channel.
Help us spread the word about the podcast

The idea of creating a Shintaido of America podcast came to mind one year ago. Since then, we have been working hard to find the right way to do it so you can enjoy the best audio podcast.

We care about this project and one of our deepest wishes is to reach as many listeners as possible. Which is something you can help us with. Do you know someone who might be interested in this? Let them know – share this article with them, show them our social media or simply tell them to subscribe to our podcast and give it a try.

Are you feeling generous and wish to support our project even more? You can donate whatever amount you feel is adequate. Shintaido of America is a non-profit organization and we rely on the efforts of volunteers but some things require even more than that and we are grateful for any support you can provide.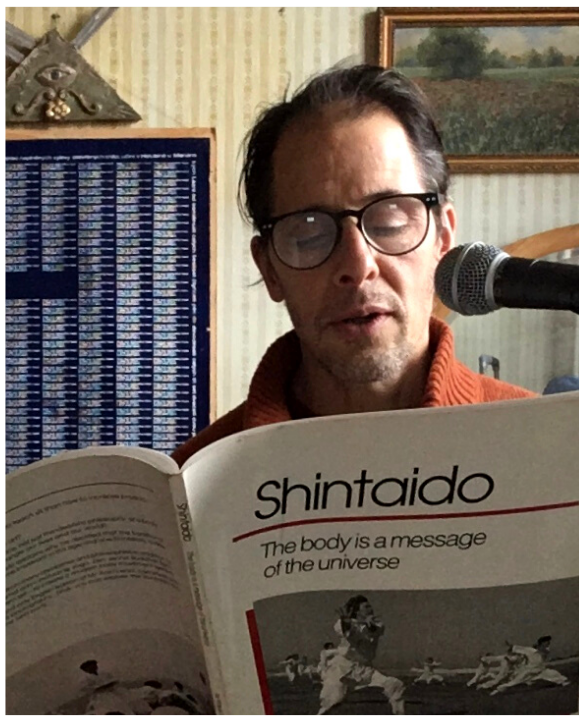 ---
Frequently asked questions
Where do I find the Shintaido of America podcast?

Regularly in 2022, we will publish the Shintaido of America podcast on most of the podcast applications, our website and our YouTube channel.

How do I subscribe to the Shintaido of America podcast?
First of all, you need to download a podcast application. You can take a look at this list of recommended applications to help you choose. Once you have the application downloaded, it needs to be installed.
Then, open your podcast application and look for "Shintaido of America podcast".
What is a podcast anyway?
A podcast is an online audio show focused on a specific topic that you subscribe to via your smartphone. If you prefer to read more about what a podcast is, we recommend taking a look here.
But don´t worry – if you do not have a smartphone or if you prefer to keep things simple, you can always listen to our podcast via our website or on our YouTube channel.
When can I start to listen to the Shintaido of America podcast?
The official release of the first episode is January 5, 2022. Before that, you can follow our Facebook, Instagram and website to learn more about the content of the podcast.
---
Links
Shintaido of America podcast website
www.shintaido.org/podcasts
January 4, 2022, release party ZOOM link
https://us06web.zoom.us/j/87016730385
Release party Facebook event
https://fb.me/e/ZCFuCV16
Donate to Shintaido of America
shorturl.at/akvNO
Shintaido of America YouTube channel
https://www.youtube.com/c/ShintaidoofAmerica
Shintaido of America Facebook page
https://www.facebook.com/ShintaidoOfAmerica
Shintaido of America Instagram account
https://www.instagram.com/shintaidoamerica/
List of recommended podcast applications in 2021
https://www.businessinsider.com/guides/tech/best-podcast-apps#stitcher-5

An article about "What is a podcast?"
https://www.thepodcasthost.com/listening/what-is-a-podcast/