By Connie Borden & Robert Friedman of Fearless Branding
Have you found yourself struggling to explain Shintaido? Wondering how to express yourself to others so that they might come to a class? Well you are not alone.
The SOA board and SOA NTC members had the same discussion in December 2019 and again in March 2020. Most of us could think of similar discussions over the years since we began to study Shintaido. Perhaps even too many discussions without a tangible result.
It is almost 45 years since the organization of SOA was co -founded by Ito Sensei and Michael Thompson Sensei. Many members have 30 plus years of study and have assumed leadership roles in teaching and organizational matters.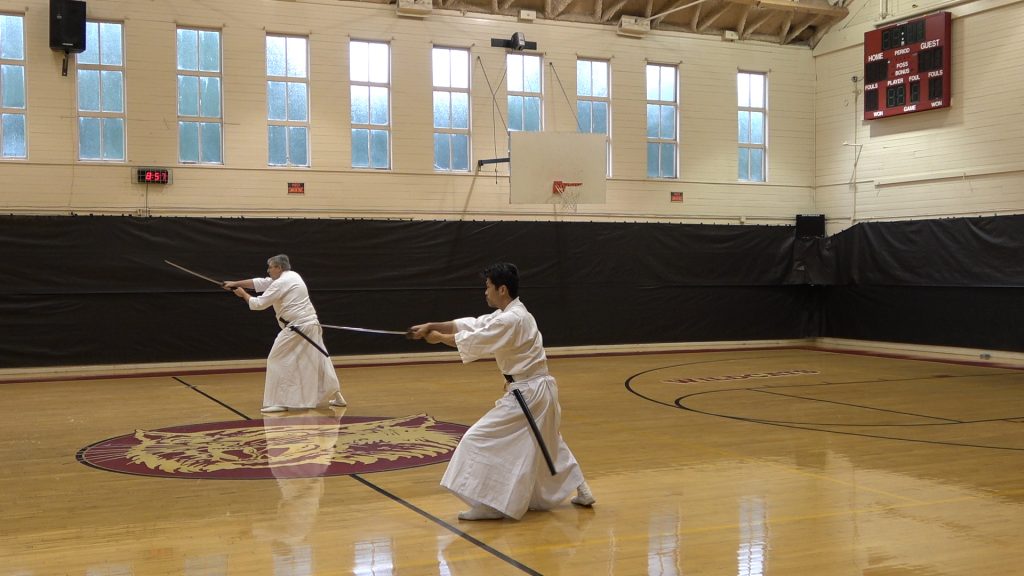 So, as we asked ourselves, "When is the right time to explore branding with a consultant?"; the answer was now is the right time. Why should we wait?
We asked ourselves, can we clearly express in English our value of the practice of Shintaido? Can we express our love of Shintaido so that other's will be interested to try a class?
With this desire to define the essence of Shintaido's value and our wish to expand and attract new members to preserve and grow Shintaido, we hired Robert Friedman of Fearless Branding.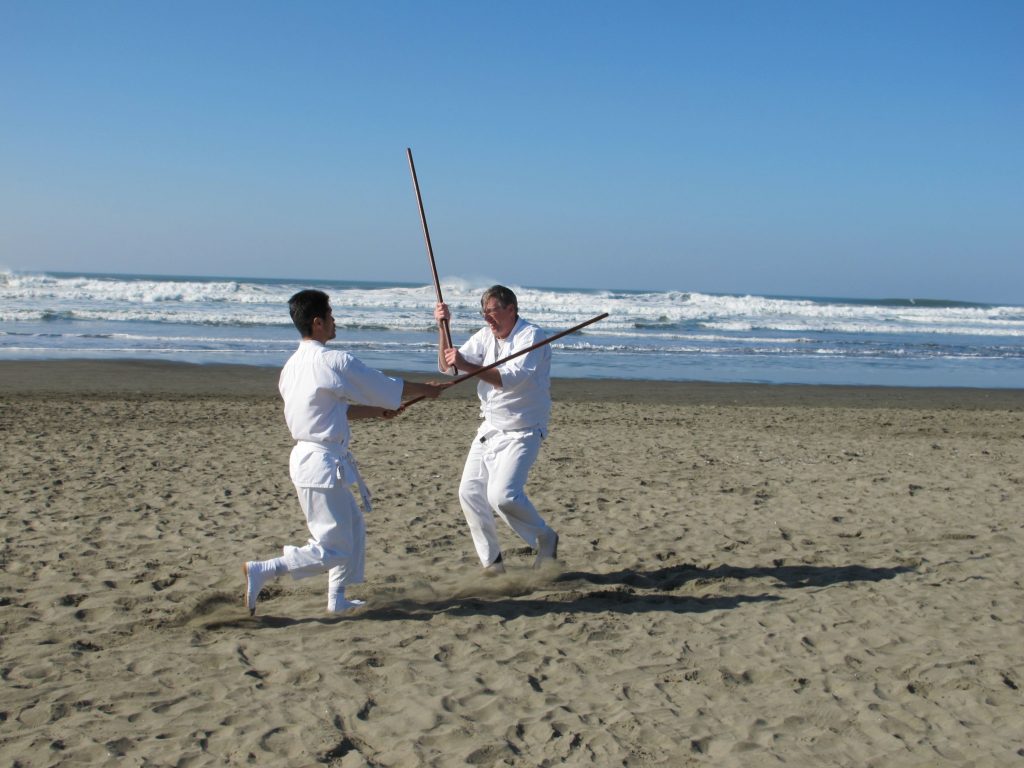 What is the purpose of a brand? By answering five fundamental questions, we defined WHAT to say. We developed two types of messages: New content for the SOA Website and messages for our instructors and members to explain Shintaido to people who want to learn more.
Robert Friedeman shared his thoughts about branding and Shintaido.
The most important job of branding is to tell your people who you are. The way I do branding is to help the stewards of the brand answer five questions:
– Who are you?
– What do you do?
– Who do you do it for?
– What do they need (and want)?
– What do they get?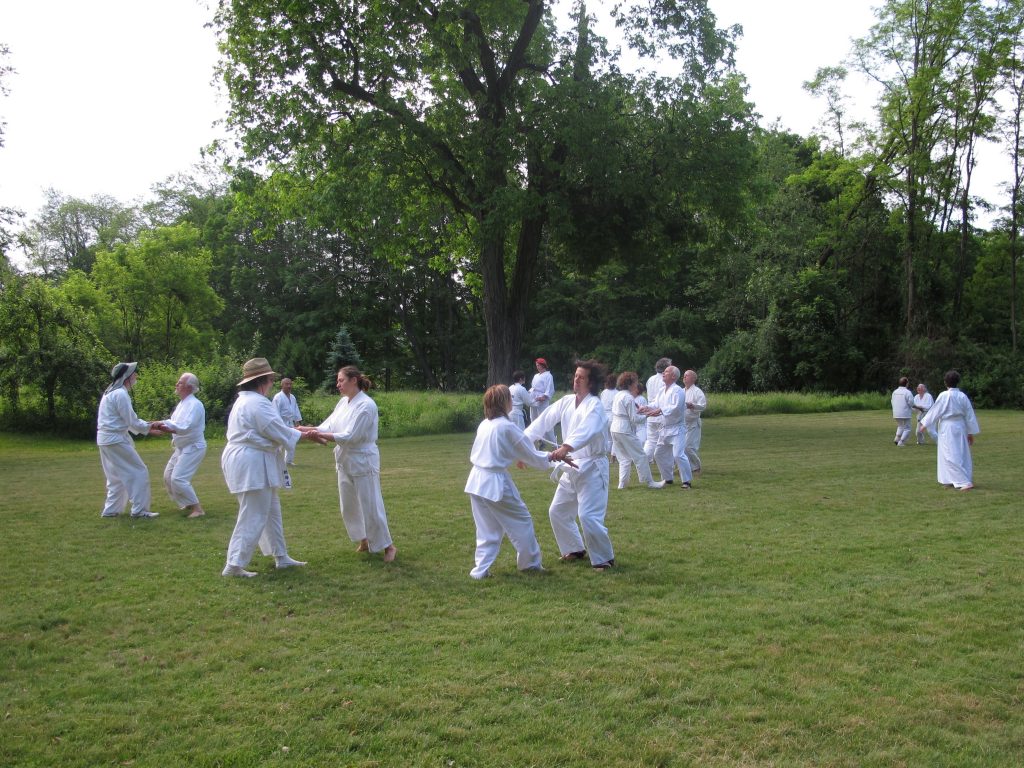 I wanted to work with SOA because my husband, Shin Aoki, is a long-time member. He has devoted much of his life to practicing and teaching Shintaido and to the Shintaido community. Many people in the community have been friends and practice partners for 30 years or more. Shin's dad, Hiroyuki Aoki, created Shintaido. So, it's kind of like the family business. Except it's not a business ☺.
One thing I have noticed is that Shintaido practitioners are so loyal. Once someone is hooked, they never stop. Many of Shin's friends and students have been doing Shintaido for 10, 20, 30 years, or even longer. BUT, Shintaido does not attract many new students. Why is this? There are two simple answers: 1) long time practitioners, and especially teachers, felt they didn't have a clear, easy way to explain Shintaido. 2) There is very little marketing being done. A big part of why there is very little marketing being done is that Shintaido teachers are not marketers and they don't have good tools to use to help them tell their story and articulate the value of Shintaido. If Shintaido could create simple and effective tools, it will make it much easier for teachers and other SOA members to do some basic marketing – which is to find people who might be interested and tell them about Shintaido in an interesting, non-pushy way. I felt my talents could help Shintaido make significant forward movement to be better marketers and attract the new students that would love Shintaido and reap its benefits.
With Robert's guidance, four people volunteered to commit to work for three months. We met weekly for 1.5 hours and completed weekly 'homework' assignments. In our facilitated meetings, we distilled our answers to the essential core values. We discussed, reviewed, and discussed again. True consensus was reached through the facilitated meetings. Our group reflected diversity in gender, age, native language, and geography.
The Committee members were:
Connie Borden, SOA President and SOA NTC member
Lee Seaman, SOA NTC member
David Franklin, SOA Board member and SOA NTC member
Herve Hofstetter, SOA Board member
Check out this video where the members speak about their experience with the project.
As a result of our work we discovered the following theme and what it entails.
Shintaido – Opening to Life
Shintaido is a body movement practice that offers a path to discover ourselves, to connect with community, and to explore nature and the universe in a physical way.
We believe that when we open our bodies, we open to life.
Shintaido movement has two primary elements: opening and cutting.
When we open our bodies, we can receive and connect with others. But it also makes us vulnerable.
When we use cutting movements our intention is not to defeat our opponent, but to help the people we practice with to cut what no longer serves. A primary purpose of Shintaido is to build a diverse community and to create community with others. We cannot do it one our own. In Shintaido, you help me grow.
Shintaido disciplines combine physical training, creativity, and meditative movement.
Shintaido classes, called keiko, include solo work, group practice and partner exercises. We use voice as well as our body.
We love Shintaido because it is a physical practice which offers spiritual connection, practiced in community. It provides a path to greater well-being, a deep connection to self and others and an adventure which is both physical and internal.
We are working on new content for our SOA home page. Robert Kedoin in collaboration with Robert Friedman is developing the new page
Also, we are considering creating a new logo. If we decide to move forward, we will ask for your feedback. Let's use our creative talents!
The process of implementing our Shintaido Brand – Opening to Life will be ongoing. Please try some of the messages. Do they inspire others to try a class? Please share your feedback.
We are a community of seekers. I hope this article may give you a chance to look deeper into your practice of Shintaido.