by Nancy Billias

I just got back from the British Shintaido daienshu, their summer gasshuku. It was delightful. The theme was "Genryu: Return to the Source". The event was led by Masashi Minagawa, ably assisted by two general instructors (Charles Burns and Ula Chambers) and a senior instructor (Nagako Cooper).
BACK ROW: Nancy Billias, Charles Burns, Viola Santa, Belinda French, Kim Chan, Terry Bickers, Minagawa sensei, Nagako, Jackie Calderwood, Charlotte Stace
FRONT ROW: Craig Thorn new shodan kenjutsu, Marianne Van der Tass ( New advance student), Mirabelle da Palma , new BS assistant.
There were subtle cultural differences, but there was a lovely familiarity to it all, from the warmups to the closing ceremony to the fact that everything tastes so darn good after keiko! About 15 of us were gathered from all over the UK, including one person from Scotland, one from Cornwall, and one from Belgium (I know, not officially part of the UK). There were exams, and a bonfire, and early morning taimyo in a garden infused with birdsong.
Minagawa-sensei took us back to the roots of Shintaido with each keiko, talking about how the various kata had come into being and developed, from the very beginning right up through kenjutsu. It was amazing – really like touching the source. He talked a lot about his teacher, Kato. I was privileged to be assigned to do sensei care, so I had a lot of opportunity to chat with him.
Like Shintaido in America, British Shintaido is "greying," but it was good to see that there is one senior instructor and one assistant in their 40s. There are five groups spread around the country which meet regularly, and eight – yes, eight – weekly Zoom classes. They have fine-tuned Zoom teaching up to a very good standard.
They did one thing differently at this gasshuku which I really appreciated: they began the event on Zoom on the Monday before we actually met on Friday, with kenko taiso each morning from 7.15 – 7.45 am and meditation every evening from 9.30 – 10 pm. For that, they broke down ten-position meditation and focused on only two movements each time.
Bringing everyone together in this way created a good group feeling, so that by the time we actually met on Friday, we were already in that groove. Something for the US groups to consider, perhaps. I'm already looking forward to their Kangeiko! Where I'm living now (in Kent, England), the person in charge has asked me to start a weekly Shintaido class to see what happens, and two people from the gasshuku have offered to come as guest instructors once I get that going.
I've just retired from college teaching, and am living and working in a Christian community which exists to support people with mental illness, who for one reason or another can't quite manage independent living. They can stay with us from one week to two years; the goal is to get them back on their feet and confident to live on their own. The community members meet three times a day for prayer in a 15th century chapel. Prayer is optional for our guests, and about half of them join in. I can't wait to see what they make of Shintaido.
---
Author Biography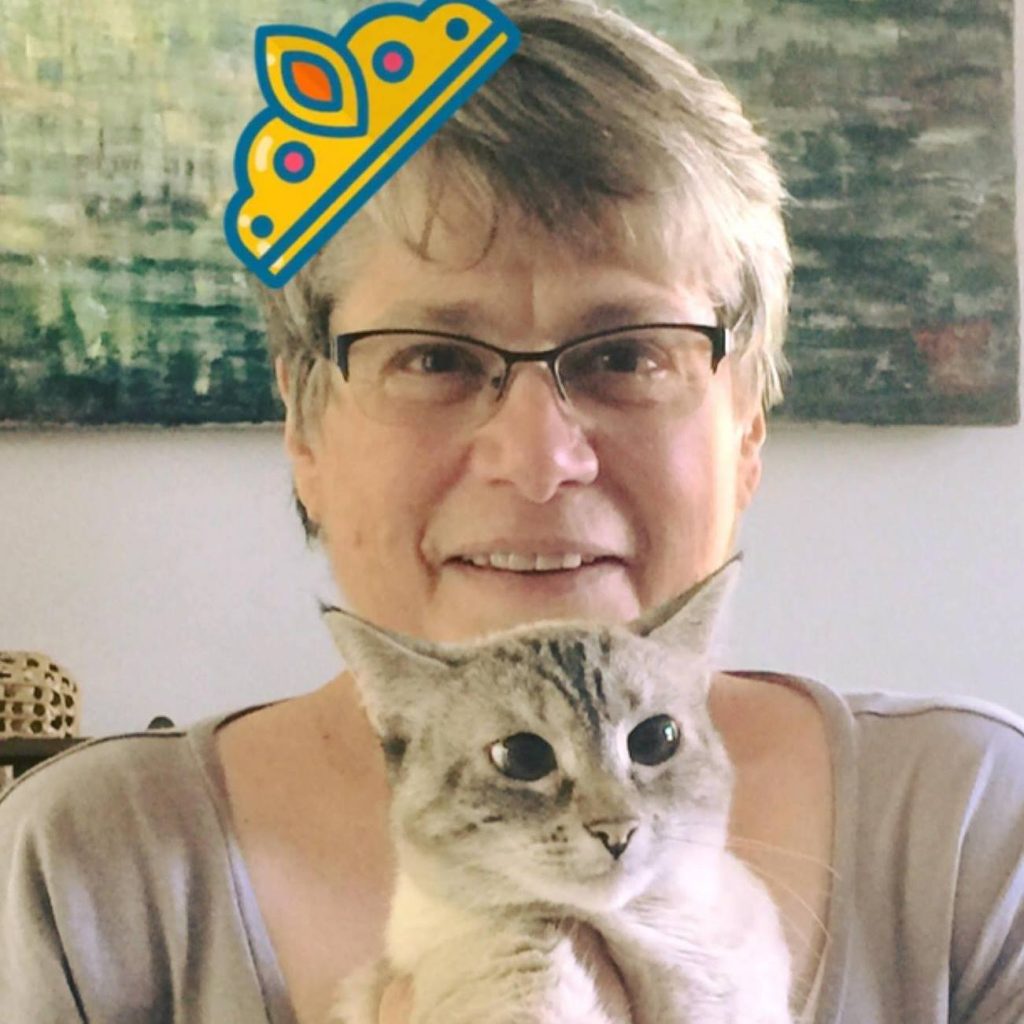 Nancy Billias has been practicing Shintaido since 1997. She holds the rank of Instructor. She was introduced to Shintaido by her brother Stephen Billias and his wife Bela Breslau. She was for many years a member of the board of Shintaido North East and has been on the Board of Shintaido of America for the past four years. She has just relocated to the UK and jointed the British Shintaido College. For many years she taught philosophy, mindfulness, meditation and Shintaido at the University of Saint Joseph in Connecticut. She has now retired to the Pilsdon at Malling Community in Kent, England, where she is planning to share Shintaido with the resident community.