SNE Kangeiko 2020
March 14, 2020 @ 8:00 am

-

March 15, 2020 @ 4:25 am

EDT

Start time where you are: Your time zone couldn't be detected. Try reloading the page.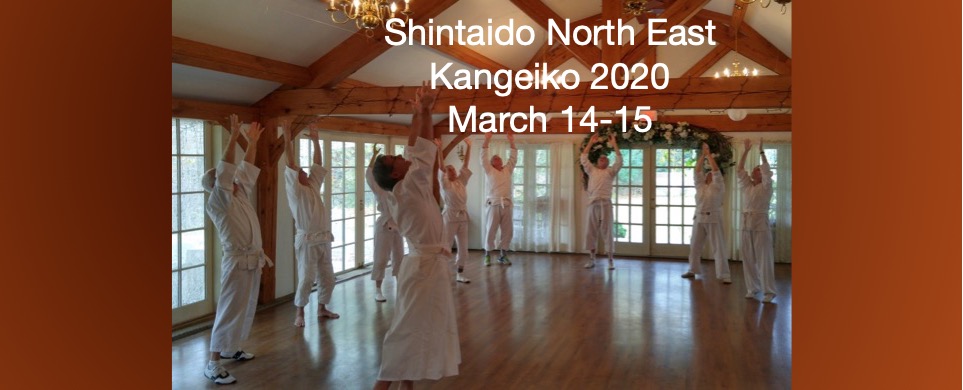 Shintaido North East is excited to announce dates and locations for our Kangeiko 2020.
We will hold our Kangeiko from the morning of Saturday March 14 – noon Sunday March 15.
We will stay at the beautiful Hartman's Herb Farm, a cozy B&B in Barre, MA.
And our 3 keikos will be at the Petersham Town Hall, a short drive away.
The theme for this weekend is, "Cutting through the False to See Anew".
To register, please email: Matt Shorten ​mattshorten@yahoo.com​ by March 1, 2020​
with the following information:
● Name:
● Email:
● Phone:
● Are you staying at the B & B lodging (y/n)
● Any dietary needs (veg, vegan, dairy, allergies):
Please bring payment​: ​ ​$128 (or $188 if you are staying at the B&B) payable to
Shintaido North East
to be collected Saturday morning.
For more information, please follow this link for our flyer!